System solutions
for stainless steel and insulating units
for stainless steel and insulating units
Ehrenfels chiller and freezer doors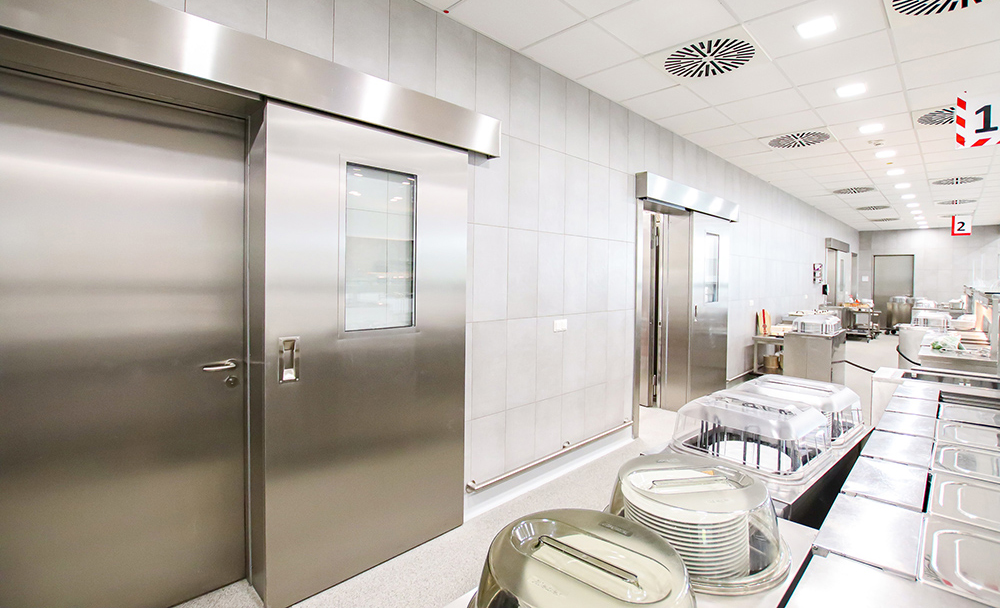 The right door meeting every requirement
Whether meat or dairy processing, breweries, hygiene rooms, refrigerated rooms, smoke extraction, climate chambers, commercial kitchens, food processing, smoking facilities or other insulated rooms and buildings – Ehrenfels offers the right door solution for every industry and for every building project.
(Image: commercial kitchen)
Chiller Doors in a class of its own
Working spaces exposed to extreme conditions require extremely good doors. Especially in cooling or freezing rooms, an effective, airtight insulating door is indispensable to ensure constant cooling of food, pharmaceuticals or chemical products.
In some freezer rooms, temperatures below -40 °C are required. To effectively prevent air exchange and enable consistent temperatures in these extreme conditions, you need insulation you can count on 100%.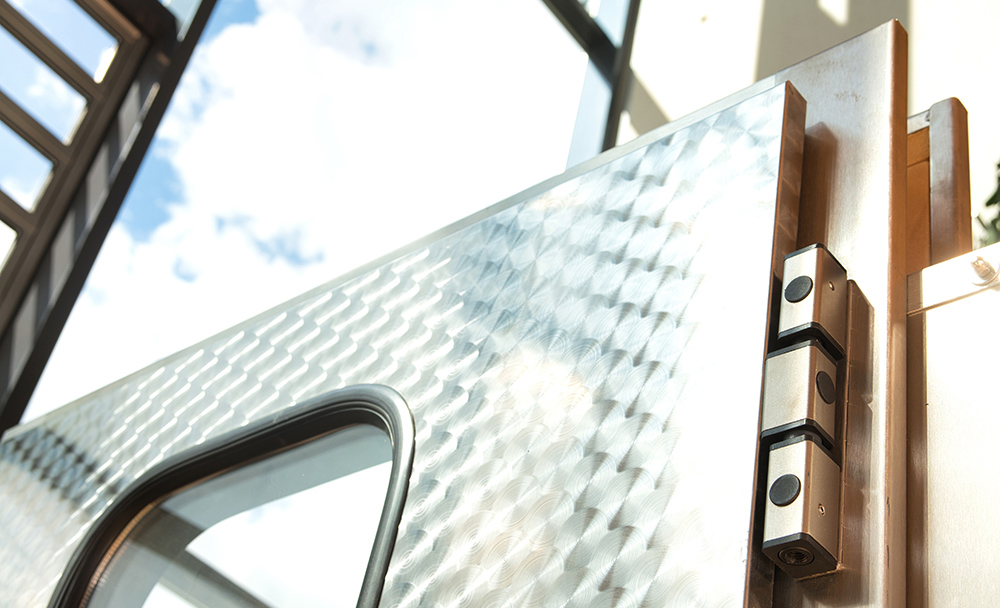 State of the art production
Ehrenfels Isoliertüren has one of the most modern production facilities for insulated doors in Europe. Since 1922, the team has been developing, planning and producing door solutions of outstanding quality for industry, commerce, gastronomy and private customers.
Individual consulting, a high degree of flexibility, short lead times and customer-oriented solution competence make Ehrenfels a partner in worldwide demand. In addition, ecological and economic requirements are combined in the production of insulated doors.